Many renters are returning to cities in the wake of the pandemic, which is driving the demand for housing. At the same time, there's been a steady increase in the supply of rental apartments in some of the country's largest major cities over the last decade, with roughly 391,000 new downtown units appearing since 2013.
Add it all up, and real estate opportunities abound for wise investors.
Before diving in and searching for real estate investment leads, you need to have a pulse on how much properties are renting for in specific cities. Understanding the average rental price for a city — and local influencing factors — will help you gauge how much you can charge for units to stay competitive and turn a profit.
With that in mind, let's see how ten of the US's largest cities (based on population) stack up with a rental price comparison.
Rental Prices for the 10 Largest Cities in the US
Note: These average rental prices are for one-bedroom apartments. Rental estimates were taken from RentHop.
| | |
| --- | --- |
| City | Average Rental Price (Per Month) |
| New York, NY | $4,090  |
| Los Angeles, CA | $2,395  |
| Chicago, IL | $1,950 |
| Houston, TX | $1,318 |
| Phoenix, AZ | $1,295 |
| Philadelphia, PA | $1,648 |
| San Antonio, TX | $1,000 |
| San Diego, CA | $2,295  |
| Dallas, TX | $1,395 |
| San Jose, CA | $2,450 |
1. New York, NY
Average rental price: $4,090 per month
New York City is the largest city in the U.S. by population, with over 8 million residents. The city also has a strong and competitive labor market and remains one of the highest-paying cities in the world.
Additionally, the city has an above-average appreciation rate. Over the last decade, New York City housing has appreciated by over 77%, with an average annual appreciation rate of 5.88%. This is great news for individuals looking for long-term investments.
2. Los Angeles, CA
Average rental price: $2,395 per month
Los Angeles is the largest city in California, with almost 4 million people. Like New York City, buying property in Los Angeles can be a great investment due to its location and population density.
A growing population is a good sign for a real estate investor, as it means new residents constantly come in and will need a place to stay. This increases the odds that your properties will stay occupied and offer a steady income stream. At the same time, should you ever decide to sell, you'll likely have access to a network of other investors looking to tap into this profitable market.
3. Chicago, IL
Average rental price: $1,950
Also known as the "Windy City," Chicago has a population of over 2.7 million residents, with around 54% of households renter-occupied.
With something for everybody, Chicago has hundreds of parks and playgrounds, live music venues, eight major league sports teams, 7,000+ restaurants, and so much more. In addition to the abundance of recreational activities, Chicago's job opportunities draw residents in, with it being labeled as the prime Midwest city for tech expansion and startups.
4. Houston, TX
Average rental price: $1,318
Famous for its rich art and culture, Houston boasts a population of around 2.3 million (and growing!).
Houston can be especially appealing for young professionals, as it's home to over two dozen Fortune 500 companies, including ConocoPhillips, Hewlett Packard Enterprise, and Sysco. While Houston residents with advanced skillsets and degrees have the opportunity to earn more than many other major metros, the unemployment rate is slightly higher than the national average at 9.6%.
However, Houston is still considered the 2nd most affordable metro in the United States, with living costs 7.9% below the national average.
5. Phoenix, AZ
Average rental price: $1,295
The capital city of Arizona, Phoenix, is known for its year-round warm weather and is nicknamed the "Valley of the Sun" by locals.
With a current population of over 1.6 million, Phoenix's population has been rising for decades due to its abundance of outdoor attractions, art galleries, top golf resorts, and more. While the cost of living in Phoenix is around 5.1% higher than the national average, it is a hotspot for professionals specializing in hospitality, tech, and finance.
Additionally, Phoenix has been labeled the "best place to buy a rental property in Arizona," with a 21% growth in population since 2010, a 29% growth in home values this year, and more affordable entry into the rental industry compared to other similar cities.
6. Philadelphia, PA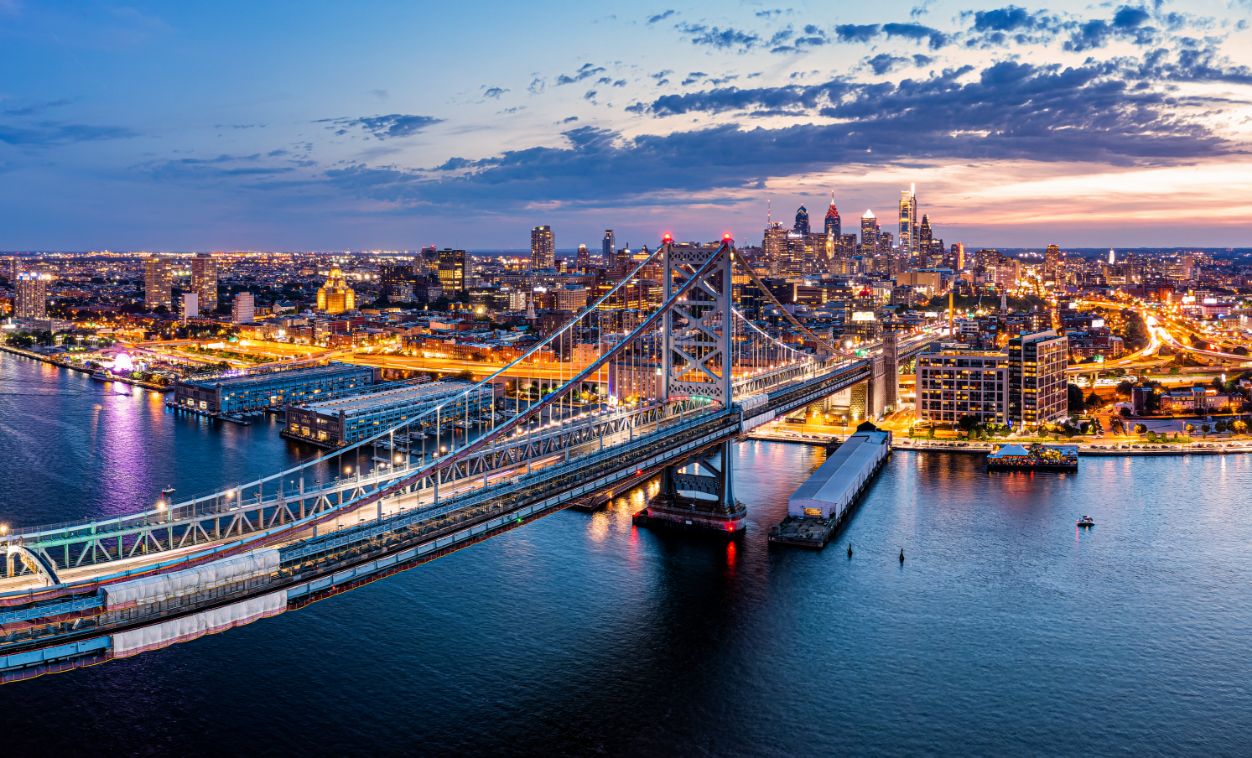 Average rental price: $1,648
Bursting with rich American history, Philadelphia, PA, has a population of around 1.6 million residents.
It is the largest city in Pennsylvania and the second-largest city on the East Coast. Many people are drawn to the Birthplace of America because it offers many amenities of big-city living, like diverse restaurant choices, a bustling art and music scene, and public transportation options. However, unlike other East Coast cities like NYC and Washington D.C., these amenities are more affordable.
To put things in perspective, the average Philly resident would need an income of around $5,910 per month to live a similar lifestyle to someone in NYC earning around $9,100 monthly.
Recreation isn't the only factor bringing residents to Philadelphia. According to the U.S. Bureau of Labor and Statistics, since January 2023, the city has seen an additional 38,900 jobs, focusing on education and health, leisure and hospitality, and professional and business services.
7. San Antonio, TX
Average rental price: $1,000
San Antonio, Texas, is considered a great place to live by many because of its vibrant culture, warm climate, and numerous amenities, like the Alamo and Culinary Insitute of America.
In 2022, the city was even ranked the fastest-growing U.S. city according to the U.S. Census Bureau, with nearly 14,000 people migrating to the area. In addition to the abundance of activities that keep residents busy, the cost of living (8% lower than the national average) and growing job opportunities in fields like healthcare, tech, and military continue to draw more people to the area.
8. San Diego, CA
Average rental price: $2,295 per month
The year-round sunny weather in San Diego makes it an attractive location for students, outdoor enthusiasts, and several other demographics.
With an increasing demand for housing, the property values in San Diego are also consistently increasing, making it easier for real estate investors to set a competitive rental price and drive a return on their investment.
9. Dallas, TX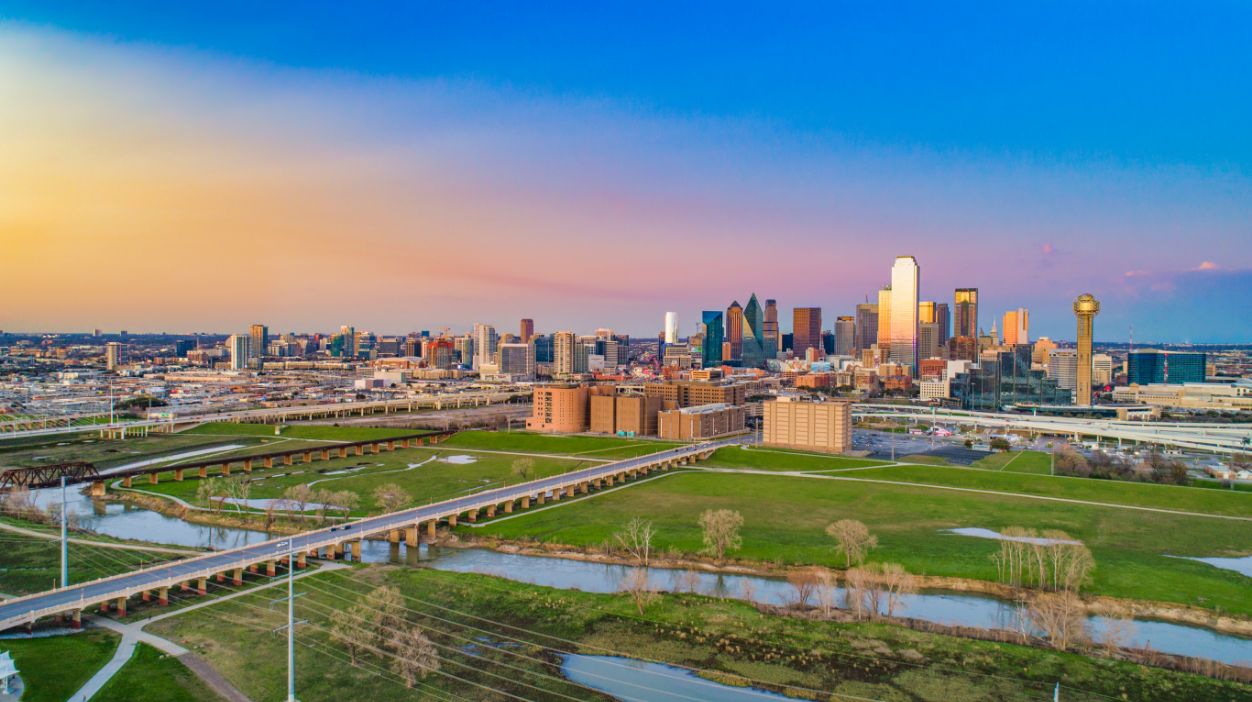 Average rental price: $1,395
Dallas is the third largest city in Texas (after Houston and San Antonio), with a population of around 1.3 million.
One factor that draws residents to the area is the job opportunities, with many large corporations like AT&T, American Airlines, and Texas Instruments keeping headquarters in the city. Additionally, housing and the cost of living are fairly affordable compared to similar cities, with the cost of housing in Dallas sitting around 3% below the national average. This makes the barrier to entry less of a battle for newer investors looking for affordable real estate.
Dallas also offers no shortage of activities to keep residents occupied, with several professional sports teams, a rich food scene, and highly-ranked colleges and universities.
Psst! Interested in investing in student housing in Dallas? Check out this blog post on the pros and cons of investing in student housing!
10. San Jose, CA
Average rental price: $2,450 per month
San Jose is another West Coast gem due to its location in the heart of Silicon Valley.
The city remains one of California's most lucrative rental markets due to its low unemployment rate and the fact that it is home to numerous technology companies, including PayPal and Cisco. San Jose also supports a healthy small business sector and has five universities.
Wondering How to Find Investment Properties in These Regions? PropStream It!
Figuring out which city to buy properties in is the first step toward becoming a real estate investor or growing your existing investment portfolio.
Once you've narrowed down your region, you must find the right property — the hardest part. After all, the property you select will go a long way in determining your overall return on investment.
Making the best real estate investment decisions is much easier when you have a platform like PropStream with comprehensive property data. With PropStream, landlords can find off-market properties with homeowners who are ready to sell. Simply put, the platform opens doors, helping real estate investors secure properties in the hottest metro areas for below-market prices.
To see how PropStream can help you find property leads and continue building your real estate portfolio, start a 7-day trial today!