If you are someone who has recently gotten a taste for real estate investing, you are probably looking for a great real estate 101 crash course. Although it is impossible to learn all of the pertinent real estate investing basics in a short amount of time, by actively searching for a resource, you have already set yourself up for success. Read on to receive an overview of the basics of real estate investing and how to get started.
---
[ Thinking about investing in real estate? Register to attend a FREE online real estate class and learn how to get started investing in real estate. ]
---
What Is Real Estate?
Real estate is any piece of land with or without a manmade structure, including anything from farmland to an apartment complex. Real estate includes anything permanently associated with a piece of land, such as roads or utilities. This also consists of the various rights that come with a piece of land (including water or mineral rights). The definition of real estate is likely broader than what you had in mind, but it is important to understand how each of these components plays a role in the value of real estate.
What Is A Real Estate Investor?
A real estate investor is someone who seeks to profit from the real estate market by buying, selling, leasing, or renting a piece of land or property. There are numerous real estate investing strategies available, and many real estate investors will combine one or more to build the portfolio they want. As I mentioned above, the definition of real estate includes much more than what you might initially think. The same applies to real estate investors. This could include anyone who owns raw land, wholesales, flips houses, rents commercial properties, or more.
Risks Of Real Estate Investing

It's important to understand that real estate, like any investment type, has a certain level of risk. The exact risk depends on your strategy and market. Generally speaking, the biggest risk is a loss of income or assets. Fix-and-flip investors risk profit margins if projects do not go to plan, while rental property owners risk vacancies if the rental market slows down. Other forms of real estate investment, such as REITs or crowdfunded platforms, carry an inherent level of risk as well. Investors may see assets depreciate over time if the market dips. While there is no way to avoid risk completely as a real estate investor, there are ways to mind your due diligence and minimize unexpected losses.
Why Should I Get Started Investing In Real Estate?
You should consider getting your start in real estate investing if any (or all) of the following statements resonate with you:
"I have a genuine interest in real estate"

"I want to achieve financial stability"

"I wish to create wealth for myself and my family"

"I am interested in changing or supplementing my career"

"I need a way to secure my financial future"
If you agreed with any combination of these statements, getting into real estate 101 and exploring the basics of real estate investing can be a great way to get your feet wet. Real estate investing is an effective way to build wealth, either as a career or as a side hustle. However, it will demand your time and research to be successful.
For those worried about how much money they need to invest in real estate, you should know that getting started with little to no personal capital is possible. Part of learning real estate 101 includes getting to know the various kinds of financing strategies, including how to invest in real estate with no money and bad credit. However, it is important to reflect upon and identify your personal and financial goals before getting started. Since the realm of real estate investing is so vast, it can be easy to lose focus if you do not have a clear vision. By being mindful and aligning your investing strategies in such a way that will help you meet this vision, the more likely you will be to find success.
If you are still unsure why you should start investing in real estate, there are several important benefits to consider. While most investment types can promise some profitability, real estate offers a unique combination of perks. Read through the following potential benefits of real estate investing to learn more:
Control: Many investors are attracted to real estate because of the ability to control their own portfolio. While other investments will demand some level of involvement, you will likely be relying on a portfolio manager or financial advisor for day-to-day responsibilities. With real estate, investors have complete control over how much or how little involvement they want.

Tax Benefits: Real estate offers investors unprecedented tax benefits. First, investment property income is typically taxed as capital gains instead of as employment income (resulting in a lower tax rate). Real estate also offers numerous tax deductions, including benefits for rental properties and even depreciation. To learn more about the tax benefits of real estate investing, be sure to read this guide.

Leverage: Today's most successful real estate investors have gotten to where they are by utilizing leverage. In real estate, leverage refers to using borrowed funds to acquire new properties and build up your investment portfolio in the process. It is crucial to understand how to use leverage properly and manage the risks associated with putting your properties on the line.

Hedge Against Inflation: According to Nate Tsang, founder and CEO of WallStreetZen, "real estate is one of the best hedges against inflation." As prices go up, those who own physical real estate will benefit from the increases in the form of rent or appreciation. "It won't make you financially bulletproof, but it goes a long way toward wealth security," says Tsang.
Types Of Real Estate Investments
There are three main types of real estate that most investors will start their portfolios with. While these are not the only way to make money investing, they are great places for beginners to start. Read through the following types of real estate investing to learn more:
Wholesaling: Wholesaling real estate is a popular way for individuals to get their foot in the door, as it requires little to no personal capital. Throughout the wholesale process, the investor serves as a "middleman" that connects sellers with buyers. Typically, a wholesaler will first identify a property being sold for under market value and arrange for the contract to be assigned to another buyer, such as a rehabber. The wholesaler makes a profit by charging a service fee. That, or they will conduct a double close.

Buy And Hold: "Buy and hold" refers to a strategy through which an investor acquires property to retain under ownership over an extended period of time. The property will likely appreciate over time and can be sold when the market is most favorable. Many investors will rent out these properties as a means to create cash flow in the meantime.

Rehabbing: Reality television shows have made the concept of rehabbing, or "fix and flip," quite popular in the last few years. In an ideal world, an investor will purchase a distressed property, invest the capital to fix it up, and sell it at or above market value for a profit. However, new investors should understand that this strategy does come with risk and requires a significant amount of skill, diligence, and patience.
Real Estate Investment Companies
Real estate companies actually own a significant portion of properties, and make up a large portion of the investment industry. These companies are structured as traditional businesses under LLCs, corporations, and more. Real estate investment companies invest in real estate the same way an individual investor would, but provide numerous legal and tax benefits for the owners and shareholders.
Real estate investment companies can own residential, commercial, mixed-use properties, raw land, etc. Essentially any strategy an individual investor can pull off, larger businesses can do. They operate on a bigger scale and therefore have more funding, more deals, and higher profit margins in a given year. While some of these companies are huge businesses others can be small, local partnerships. The real determining factor is the legal structure and subsequent tax status.
Real Estate Investing Basics: Top Tips From The Pros
There is no better type of real estate investment 101 than the type of advice you can glean from industry veterans who have learned lessons through years of experience. Make sure to take some of these top tips on real estate investing basics to heart:
Make your goals very specific by setting a timeline, and making them realistic and measurable.

Find a mentor who is willing to sit down with you and help you analyze your first few deals and contracts.

Prioritize your networking activities. You will be surprised at how many of your deals and funding opportunities will come from personal references.

Spend time meeting with different types of lenders so that you learn eligibility requirements and see what areas you can improve upon.

Arranging a partnership for your first few deals, one where you put in much of the grunt work in exchange for your partner's funding and experience, can be a great way to learn on the job while mitigating risk.

Adding a savvy real estate agent to your team of professionals can help you gain access to property listings on the Multiple Listing Service (MLS).


[ Learning how to invest in real estate doesn't have to be hard! Our online real estate investing class has everything you need to shorten the learning curve and start investing in real estate in your area. ]

Real Estate Investing For Beginners: Mistakes To Avoid
When analyzing different scenarios on what could go wrong for beginner real estate investors, almost all mistakes can be attributed to a lack of research or preparation. For example, a common mistake is assuming that your residence location will render itself the best investment market. Instead, spend time researching different neighborhoods and make your selection based on key indicators such as local schools, employment rates, job growth, and average rental rates. Be sure to select your target market strategically for your specific investment property type.
A second common rookie mistake is rushing into a purchase just because a property is being sold for what appears to be a great price. Many things can go wrong in this scenario. Investors should make a practice of always, without fail, minding due diligence and running their numbers to make sure that the deal will actually deliver a profit. A helpful practice is to always arrange for a property inspection before committing to a deal to estimate possible expenses as accurately as possible.
These two common mistakes should serve as examples that demonstrate how an investor's lack of research and diligence can lead to their own demise. Learning the basics of investing in real estate should focus largely on analyzing markets and deals extensively, so that educated, measured decisions can be made.
Step-By-Step Guide To Getting Started In Real Estate
Getting started in real estate can be a strenuous, befuddling process. There is no right or wrong way to develop your career as a beginner real estate investor, which can even add to some of your confusion. To help clear away any feelings of anxiety you may be experiencing at this moment, here is a step-by-step guide on how someone might get their start in real estate:
Find clarity in your personal and financial goals by writing them down.

Before diving in, determine whether or not you want to pursue investing full time or part time.

Set a plan for how you will continue your real estate education throughout your career, starting with real estate investing 101, whether it be through mentorship, online researching, reading books, or other channels.

After conducting some research, decide whether you want to take a more active or passive approach to investing.

Based on your decision, select an investing strategy. For example, passive income investors can choose between investing in rental properties or Real Estate Investment Trusts. Investors who want to be more active can tackle activities such as wholesaling, fixing and flipping, or even investing in commercial properties.

Do not hesitate to start attending networking events as soon as you discover an interest in real estate investing. Use these events as opportunities to meet new mentors, possible partners, private lenders, and other types of professionals you can rely on throughout your career.

Once you have an idea of your desired investing strategy, you will need to assess the state of your finances. Whether you have good or poor credit and how much cash you possess can help determine your funding strategy. It is important to understand the different eligibility requirements of the various types of lenders. Some may require applicants to have strong credit with the ability to make a large down payment. In contrast, others may overlook your credit history, as long as your property analysis shows promise.

Spend a significant amount of time conducting a competitive analysis of different markets that attract your interest. Be sure to look at important indicators such as school districts, infrastructure, employment rates, demographics, and rental rates before selecting your target market.

Once you feel confident in your selection of an investing strategy and a target market, you can finally commence the process of buying your first property.

If you have successfully executed your first investment deal, take a moment to congratulate yourself. Be sure to assess your outcomes and how this investment deal may have or may not have helped position you to better achieve your goals.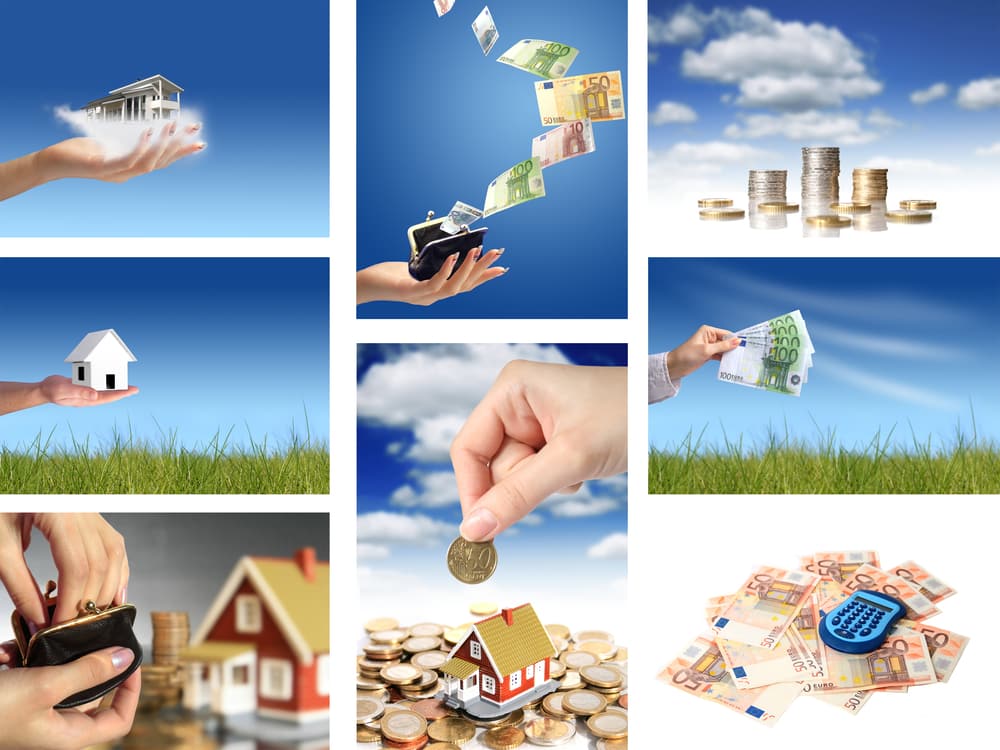 Summary
Although the sections above are by no means intended to replace a real estate 101 course, they should have provided a framework upon which you can base your research. If you gleaned anything from this discussion, it should be that real estate investing requires determination and diligence over any inherent skill or talent. Those who are willing to put in the work to learn the ropes, both through research and through experience, are those most likely to reach their goals.
What are some of the goals you hope to achieve through real estate investing? Feel free to share in the comments below.
---

Interested in learning more about today's most lucrative real estate strategies?

Whether you're brand new to investing, have closed a few deals, or are a seasoned investor— our new online real estate class reveals the best real estate strategies to get started with real estate investing in today's market. Expert investor Than Merrill explains how these time-tested strategies can help you to profit from the current opportunities in real estate.

Register for our FREE Real Estate Webinar and get started learning how to start a successful investment business today!